How do I view this site using Internet Explorer 11?
You can use Internet Explorer 11 to view TOPAZCMS.net but you must do so in Compatibility View as Internet Explorer 11 is a new piece of software.
1 of 3 Launch Internet Explorer 11, go to TOPAZCMS.net and press the "Alt" key to bring up the toolbar.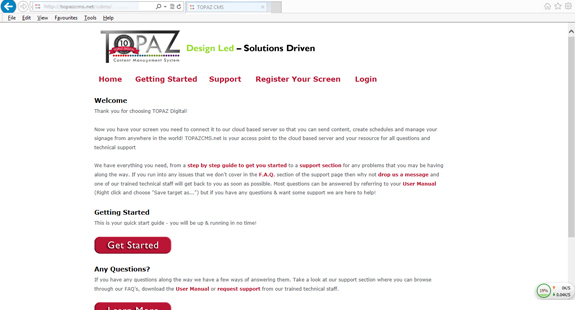 2 of 3 Next, access the "Tool" menu, and click on "Compatibility View".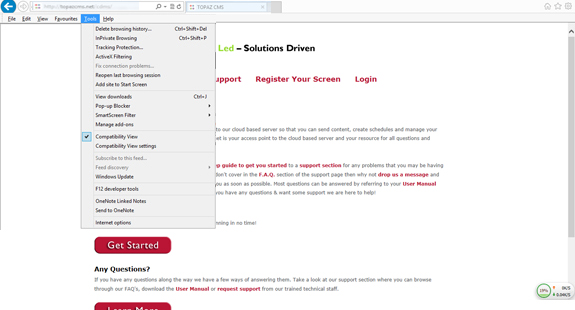 3 of 3 Now re-launch your browser.
When you access TOPAZCMS.net from now on Compatibility Mode will be automatically activated and CMS will function normally.
Back